Bolivian President Evo Morales resigns amid fraud poll protests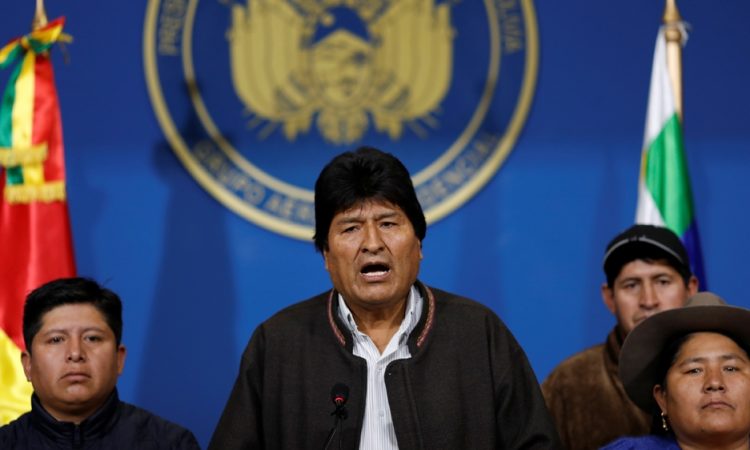 Bolivian President Evo Morales has resigned amid turmoil following his disputed re-election last month.
On Sunday, international monitors called for the election result to be annulled, saying they found "clear manipulations" of the 20 October poll.
Mr Morales agreed with the findings and announced his intention to call fresh elections – after overhauling the country's election body.
But politicians – and the army and police chiefs – urged him to quit.
In a televised address, Mr Morales said: "I resign my post as president."
His Vice-President, Alvaro Garcia Linera, has also resigned.
In its preliminary report, the Organization of American States (OAS), which monitored the elections, said it had found evidence of wide-scale data manipulation, and could not certify the result of the previous polls.
Despite Mr Morales's initial response, pressure grew throughout Sunday, with several of his political allies resigning, some citing fears for the safety of their families.
BBC