Brexit deal 'still possible, but more difficult' – Barnier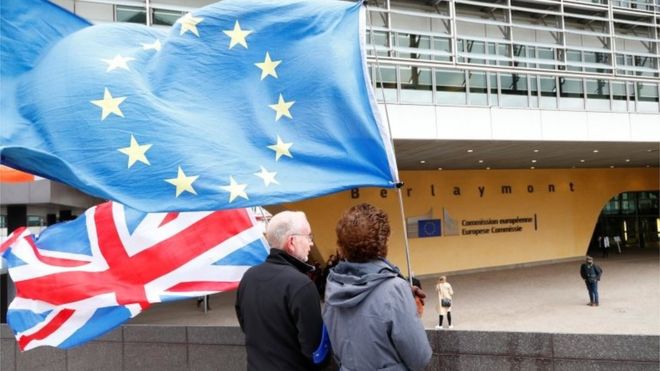 The E.U's chief negotiator has said a Brexit deal could still be struck this week despite it becoming "more difficult" to reach an agreement.
Michel Barnier said it was "time to turn good intentions into legal text".
Mr Barnier, who will update EU ministers at a meeting in Luxembourg later, has previously said "big gaps" remained between the UK and EU.
The BBC's Adam Fleming said he understood the UK has shared a new text of its customs proposals with the EU.
Discussions between officials aimed at settling the terms of the UK's withdrawal have intensified in recent days, with nearly 12 hours of talks on Monday.
Hopes of a deal being agreed before the 31 October Brexit deadline were boosted after a meeting between Boris Johnson and his Irish counterpart last week.
Speaking in Luxembourg on Tuesday morning, Mr Barnier said an agreement "will be more and more difficult but it is still possible this week".
The two sides are in a race against the clock, with EU leaders wanting to sign off any agreement at a two-day summit starting on Thursday.
Finland's prime minister, Antti Rinne, who holds the EU's rotating presidency, said on Monday there was not enough time for a deal to be reached by then.
After meeting the European Council's president-elect Charles Michel, Mr Rinne said: "I think there is no time in a practical or legal way to find an agreement before the EU Council meeting. We need more time."
BBC