Chandrayaan-2: India launches second Moon mission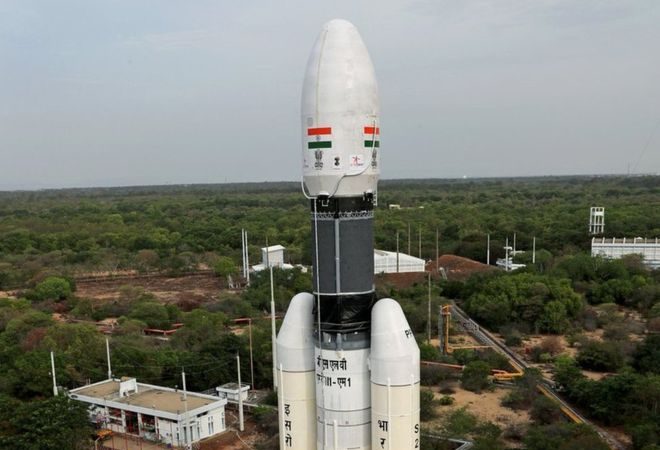 India has successfully launched its second lunar mission a week after it halted the scheduled blast-off due to a technical snag.
Chandrayaan-2 was launched at 14:43 local time (09:13 GMT) on Monday from the Sriharikota space station.
India's space chief said his agency had "bounced back with flying colours" after the aborted first attempt.
India hopes the $145m (£116m) mission will be the first to land on the Moon's south pole.
The spacecraft has entered the Earth's orbit, where it will stay for 23 days before it begins a series of manoeuvres that will take it into lunar orbit.
The lift-off was broadcast live on TV and the space agency's official social media accounts.
There was applause in the Indian Space Research Organisation (Isro) control room minutes after the launch, as the rocket took off towards the outer atmosphere.
For the first time in India's space history, an interplanetary expedition is being led by two women – Muthaya Vanitha, the project director, and Ritu Karidhal, the mission director.
BBC