China fans cheer NBA stars as free speech row rages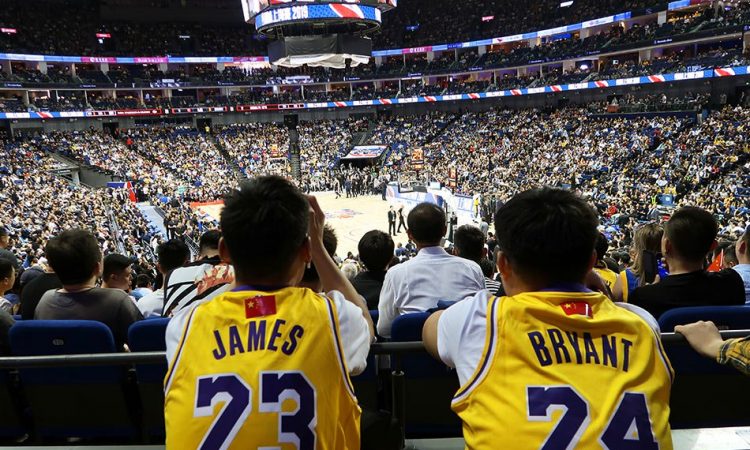 The NBA's Los Angeles Lakers and Brooklyn Nets faced off Thursday before adoring Chinese fans in an exhibition game overshadowed by a free-speech row ignited when an American basketball executive expressed support for Hong Kong's pro-democracy movement.
Questions had swirled over whether the game, the first of two planned in China, would proceed after a tweet last Friday by Houston Rockets general manager Daryl Morey thrust the world's top basketball league into the centre of an escalating China-US dispute.
The game was not broadcast within China after plans to air it were ditched amid a general revolt by the NBA's Chinese sponsors and partners, who severed ties with the league to protest against Morey's stance and the NBA's support for his freedom of expression.
Outside the game venue, a pair of protesters held up red banners reading "Fuck you Morey" and "Fuck you Adam Silver", the NBA's commissioner.
But amid a heavy police presence, the game got under way smoothly and tipped off in a festive mood with Chinese fans clad in NBA jerseys wildly cheering their heroes, especially Lakers superstar LeBron James.
"I'm very excited, very excited, because I can see the superstar whom I've been dreaming to see, LeBron James," said fan Cai Zhicong.
AFP