Chinese films banned from joining Taiwan's Golden Horse Awards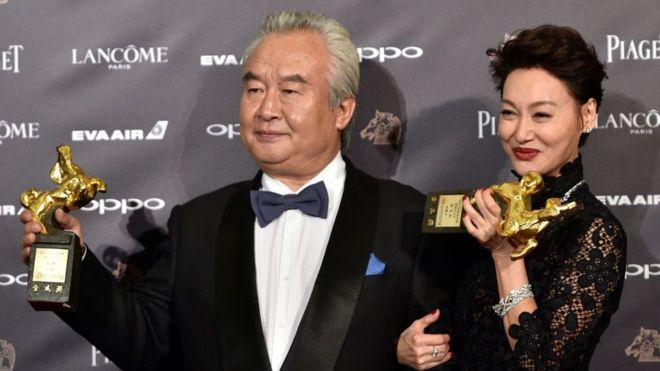 China's film regulator has banned mainland Chinese movies and stars from participating in an annual awards ceremony dubbed the "Chinese Oscars".
The China Film Administration did not give any reason why it was boycotting the Golden Horse Awards, which take place in Taiwan.
It comes after a recent escalation of tensions between China and Taiwan.
China has demanded the "immediate cancellation" of a proposed arms sale by the US to Taiwan.
In July, it criticised the US for not adhering to its One China policy, under which the US recognises and only has formal ties with China, not Taiwan.
China regards Taiwan as part of its territory which should be reunited with the mainland, by force if necessary.
The decision to ban mainland participation in the awards is being seen as the latest move by Beijing to pile pressure on Taiwan in the wake of the arms deal.
The Golden Horse Awards is one of the most prestigious events in the Chinese-speaking world and this year will be held on 23 November in the capital of Taiwan, Taipei.
Mainland Chinese actors and films have entered, and won, in the past.
But Chinese state media CCTV reported on Wednesday that China's film authority has suspended movies and personnel from the Chinese mainland from taking part in the 56th Golden Horse Film Festival.
Last year the awards caused controversy after several participants used it as a platform to express political views
BBC