Collingwood: Australian Football League club 'guilty of systemic racism'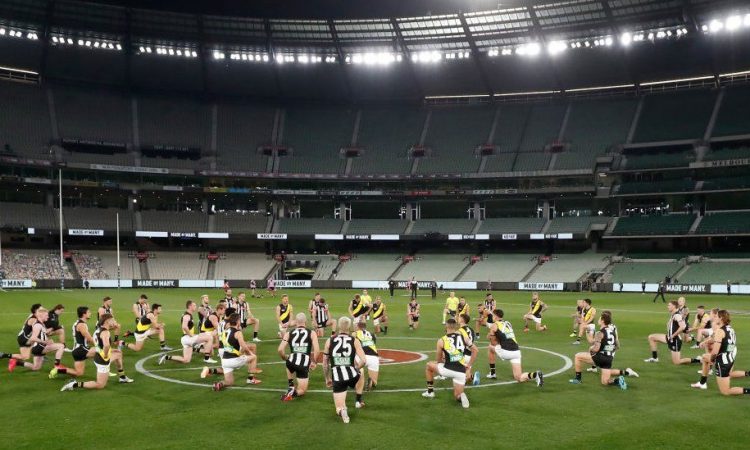 One of Australia's biggest sporting clubs, Australian Football League (AFL) giant Collingwood, has a culture of "systemic racism", a report has found.
The independent review said the Australian Rules football club had for years dismissed and punished people for speaking out about the issue.
Collingwood, also known as the Magpies, is yet to comment on the findings.
It had commissioned the review after a former player, Héritier Lumumba, spoke out about his experience.
Lumumba, who has Brazilian and Congolese-Angolan heritage, said he was nicknamed "chimp" by his teammates, and ostracised by team leaders after alleged incidents of racism at the club. He is currently suing Collingwood and the AFL.
Findings from the report, filed in December, have become public after being leaked to Australian media.
The AFL – Australia's richest and best-attended professional league – has said it is working to stamp out racism in the sport, after a series of controversies.
The report was compiled by researchers at the University of Technology, Sydney who interviewed dozens of players, staff, club members and fans. They concluded those who raised issues felt they paid a high price for speaking out.
"What is clear is that racism at the club has resulted in profound and enduring harm to First Nations and African players. The racism affected them, their communities, and set dangerous norms for the public," the report said.
BBC