Conservative Alejandro Giammattei wins Guatemalan presidency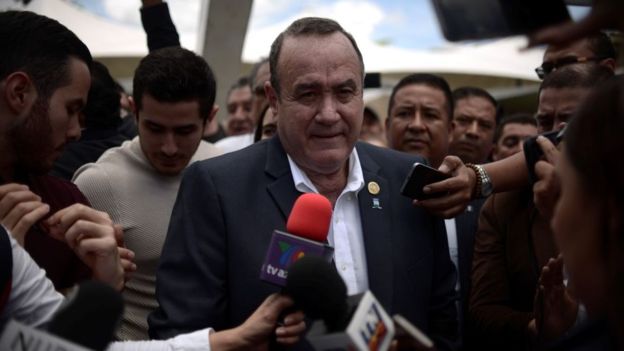 Conservative candidate and ex-prison chief Alejandro Giammattei has been elected president of Guatemala.
Preliminary results show he took 59% of the vote, while his centre-left opponent Sandra Torres won 41%.
Ex-first lady Ms Torres, who won the first round in June, was running for the third time, while Mr Giammattei was making his fourth attempt.
Shortly before being elected, Mr Giammattei said he wanted to change a controversial US migration deal.
He has been elected for a single four-year term, replacing outgoing President Jimmy Morales.
Voter turnout was reportedly low amid disillusionment with Mr Morales' administration and scepticism over corruption.
"It will be an immense honour to be president of this country that I love so much," said Mr Giammattei.
"We will rebuild Guatemala. I have no words to say how grateful I am."
BBC