Dismiss, discredit, divert: White House fights impeachment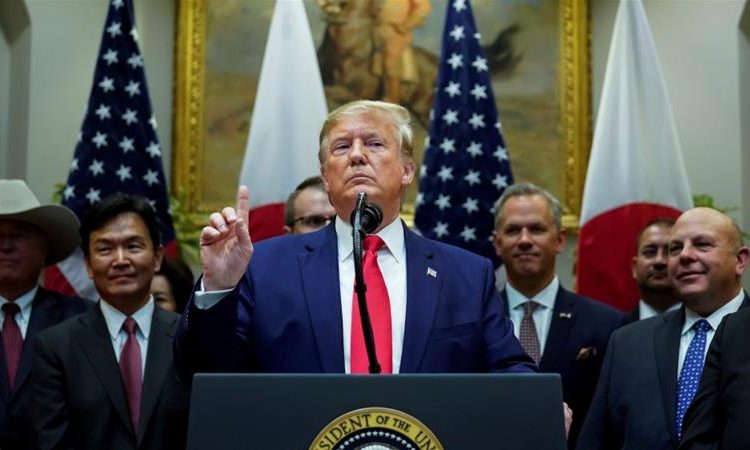 Discredit the witnesses, dismiss the accusations against President Donald Trump as hearsay, shift the focus to the Bidens, unmask the whistleblower.
The outlines of the White House defense are clear after Day One of the impeachment hearings in the Democratic-controlled House of Representatives.
Trump claimed he was "too busy" to watch the first round of public hearings that could see him potentially removed from office for abuse of power.
But that didn't stop him from firing off a string of tweets defending his actions and following it up with another tweetstorm on Thursday morning.
Most of the posts were links to television clips of Republican lawmakers mounting a robust defense of the president during the hearing in the House Intelligence Committee.
At a joint press conference with Turkish President Recep Tayyip Erdogan, Trump dismissed the inquiry into his conduct as a "sham" and a "joke" and said it "shouldn't be allowed."
Top White House counselor Kellyanne Conway made the rounds of the television networks Thursday morning to hammer home the Republican talking points.
"We learned that the Democrats really have no case against the president," Conway said on Fox News. "The president is being treated unfairly.
"If this was a real court of law and not Adam Schiff's kangaroo court objections would have been flying from any reasonable attorney," she said in a reference to the California congressman chairing the hearings.
Nancy Pelosi, the Democratic speaker of the House, dismissed the Republican arguments as an attempt to divert attention from the "substance of what we have heard" — and the core accusations against Trump.
"The president abused power and violated his oath by threatening to withhold military aid (to Ukraine) and a White House meeting in exchange for an investigation into his political rival — a clear attempt by the president to give himself the advantage in the 2020 election," Pelosi told reporters.
AFP