Ethiopia army chief shot amid unrest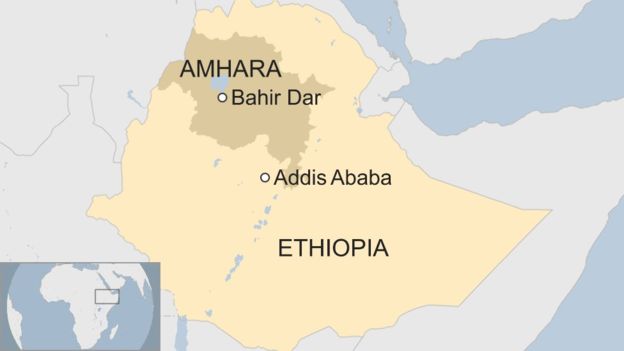 Ethiopia's Prime Minister Abiy Ahmed says the country's defence chief of staff has been shot following unrest in the northern Amhara region.
Appearing on TV dressed in military fatigues, Mr Abiy also said several officials had been killed in an attack in the Amhara regional capital Bahir Dar.
Earlier the government said there had been an "attempted coup" in Amhara.
Reports say the internet is down in the country.
Residents in Bahir Dar reported hearing heavy gunfire.
The US state department said it was also aware of reports of gunfire in the national capital Addis Ababa.
Mr Ahmed was elected last year and has moved to end political repression in Ethiopia by releasing political prisoners, removing bans on political parties and prosecuting officials accused of rights abuses.
But since he has come to power, ethnic violence has re-emerged and has left 2.4 million Ethiopians displaced, the UN says.
BBC