Europe heatwave expected to peak and break records again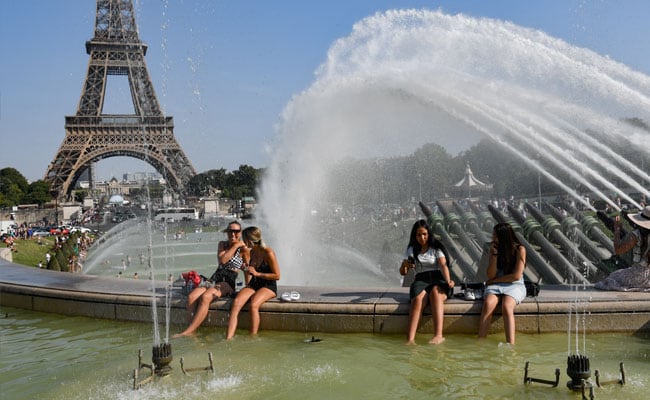 Much of Western Europe is facing record-breaking temperatures again, with the second heatwave in a month set to reach its peak on Thursday.
A red alert has been issued in Northern France – with temperatures of 41C forecast in Paris.
The UK is expecting 39C heat and trains have been ordered to run more slowly to stop rail tracks buckling in the heat.
Belgian, German and Dutch temperature records could be broken for the second time in two days.
"Climate change has increased the likelihood and severity of heatwave episodes across Europe," the UK's national weather service said.
Authorities have launched a red alert – the highest state of alert – in the Paris region and 19 other districts, and say temperatures could reach 42-43C in parts of the country.
Belgium, Germany and the Netherlands had already recorded their highest-ever temperatures on Wednesday – of 39.9C, 40.5C and 39.3C respectively.
But forecasters believe the mercury could soar even higher on Thursday, and the Netherlands could see a new record of 40C in the south-east.
BBC