Germany eases citizen rules for WW2 refugee descendants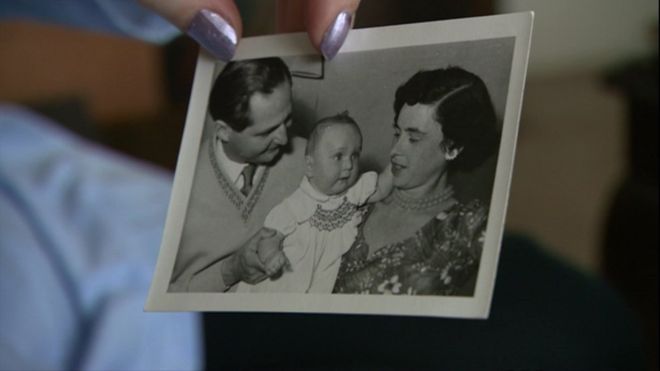 Germany has enforced two decrees to help families of people who fled the Nazis to take up German citizenship, after a challenge by British descendants of Jewish refugees.
Although anyone deprived of citizenship by the Nazis is entitled to have it restored, hundreds of applicants have fallen foul of exemptions in the law.
Germany's interior minister said it had to live up to its responsibilities.
The UK's planned exit from the EU has led to an increase in applications.
As recently as 2015, only 43 descendants of Nazi refugees had applied for German citizenship, but that number swelled to 1,506 in 2016, Germany's DPA news agency reports. Most, but not all, are of Jewish heritage.
Earlier this month, the our correspondent spoke to several people who had fought for German citizenship for years.
Sally Morgan said she had been rejected because her request was based on her mother being German, and not her father. For years, a child born to a married couple could only apply if their father was German, not their mother. The law was changed but only dated back to 1953.
Jacqueline Boronow-Danson had tried for five years to obtain citizenship but said she had been turned down as she was adopted.
Under under Article 116 of Germany's Basic Law, anyone who had their citizenship taken away during the 12 years of Nazi rule from 30 January 1933 to 8 May 1945 "on political, racial, or religious grounds may have their citizenship restored".
But there were several exclusions. Some applicants were turned down because they had lost their citizenship before officially having it removed by the Nazis under the Reich Citizens Act of 25 November 1941.
BBC