Harry, Meghan sue newspaper over 'privacy breach'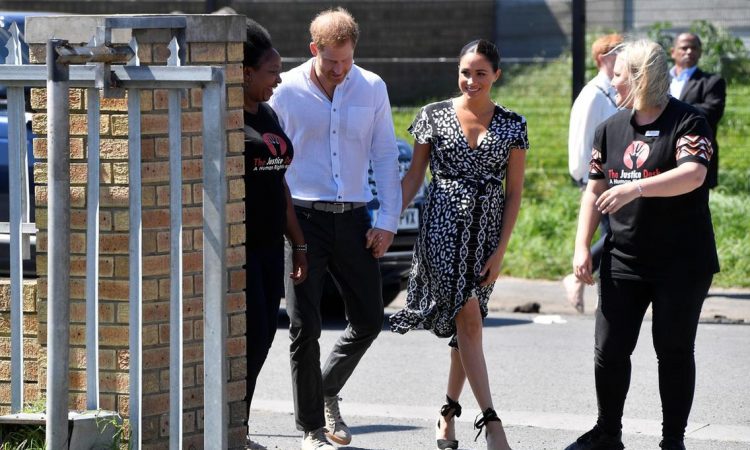 Prince Harry recalled the hounding of his late mother Diana to denounce media treatment of his wife Meghan Markle, as the couple launched legal action against a British tabloid for invasion of privacy.
The couple, currently on tour in southern Africa with their first child Archie, said they were forced to take action against the Mail On Sunday because of the "human cost" of "relentless propaganda".
In a stinging attack on British tabloid media, the Duke of Sussex said his wife was being dogged by the press in the same way as his mother Diana, Princess of Wales, was before her death in 1997.
"My deepest fear is history repeating itself," he said in a statement on Tuesday. "I lost my mother and now I watch my wife falling victim to the same powerful forces."
Harry, 35, said the couple were bringing a case related to the contents of private letter, which were "published unlawfully in an intentionally destructive manner".
Addressing newspaper readers, he said the article had "purposely misled you by strategically omitting select paragraphs, specific sentences, and even singular words to mask the lies they had perpetuated for over a year".
The statement did not reference a specific letter but earlier this year the Mail on Sunday, which denies any wrongdoing, published an article about a handwritten letter that Meghan had sent to her estranged father, Thomas Markle.
He claimed he was forced to publish the letter because false rumours about its content were already being circulated.
"Unfortunately, my wife has become one of the latest victims of a British tabloid press that wages campaigns against individuals with no thought to the consequences — a ruthless campaign that has escalated over the past year, throughout her pregnancy and while raising our newborn son," said Harry.
"There is a human cost to this relentless propaganda, specifically when it is knowingly false and malicious, and though we have continued to put on a brave face –- as so many of you can relate to –- I cannot begin to describe how painful it has been," he added.
AFP