Hong Kong protests: Demonstrators gather at the airport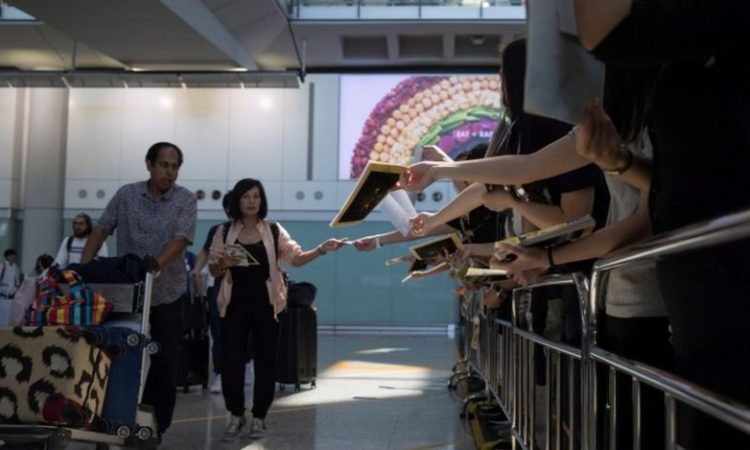 Demonstrators have gathered at Hong Kong's airport, marking the start of three days of unauthorised rallies in the Chinese territory.
Activists dressed in black sat in the arrivals hall waving banners to raise awareness among international visitors.
Protests have gripped Hong Kong for weeks, beginning with anger at an extradition bill and morphing into demands for greater freedoms.
The former British colony is part of China but enjoys more autonomy.
It has a free press and judicial independence under the "one country, two systems" approach – freedoms activists fear are being increasingly eroded.
At a press conference on Friday, Ms Lam spoke of the economic impact of the protests after meeting with business leaders. She called on people to stop taking part in protests and for an end to the violence.
BBC