Iran: New US sanctions target Supreme Leader Khamenei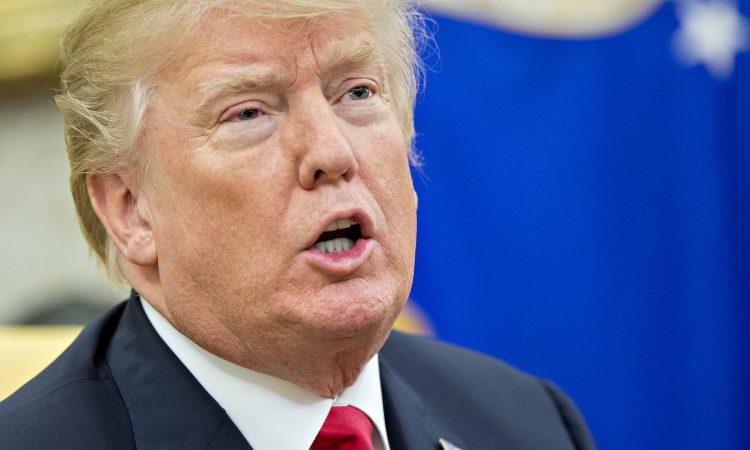 WASHINGTON, DC - MARCH 6: U.S. President Donald Trump speaks during a meeting with Swedish Prime Minister Stefan Lofven in the Oval Office of the White House March 6, 2018 in Washington, D.C. Trump and Lofven were expected to discuss Trump's announcement last week of planned tariffs on imported steel and aluminum. (Photo by Andrew Harrer-Pool/Getty Images)
US President Donald Trump has said he is imposing hard-hitting new sanctions on Iran, including on the office of the country's Supreme Leader Ali Khamenei.
Mr Trump said the additional sanctions were in response to the shooting down of a US drone and "many other things".
Ayatollah Khamenei, Iran's highest authority, was singled out because he was "ultimately responsible for the hostile conduct of the regime".
Iranian Foreign Minister Javad Zarif said the Americans "despise diplomacy".
In a tweet sent after the announcement, Mr Zarif also accused the Trump administration of having a "thirst for war".
Tensions between the two countries have been escalating in recent weeks.
However, US Treasury Secretary Steve Mnuchin said Mr Trump's executive order – which would lock up "billions" of dollars in Iranian assets – was in the works before
BBC