President Buhari's swearing-in ends without inauguration address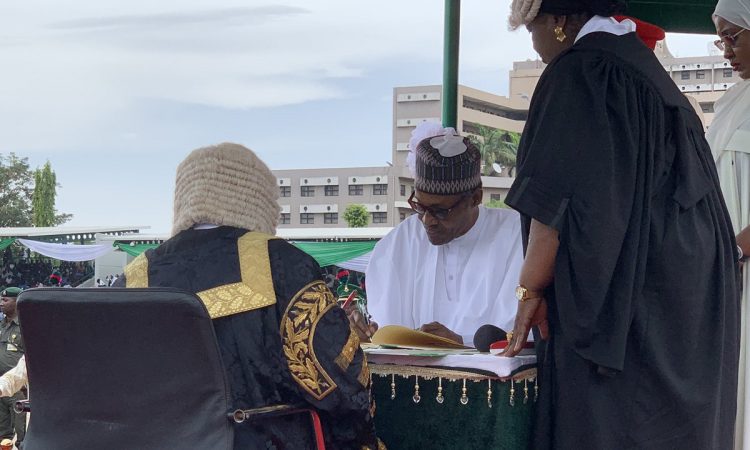 Muhammadu Buhari was inaugurated into the office at the Eagle Square in Abuja as the President of the Federal Republic of Nigeria for a second term on Wednesday morning.
He was sworn in by the Chief Justice of Nigeria, Justice Tanko Muhammad. However, the President didn't give an inaugural address at the inaugural ceremony.
The Federal Government had announced that the inauguration would be low-key with most of the events to be held on June 12, the Democracy Day.
"Since the first observance of June 12 as Democracy Day falls into an election year, and as a measure to sustain June 12 as Democracy Day, the celebration of the inauguration and the advancement of democracy in the country will now take place on June 12," minister of information, Lai Mohammed had said.