Prince Philip: The Queen says his death has 'left a huge void' – Duke of York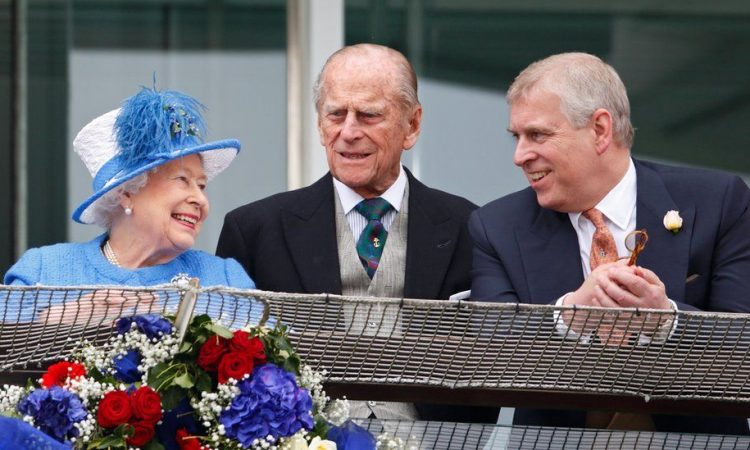 The Queen has described the death of the Duke of Edinburgh as "having left a huge void in her life", her son the Duke of York has said.
Prince Andrew said his father's death was a "terrible loss", and his family was "rallying round" to help the Queen.
"We've lost the grandfather of the nation," he added, as he left a service at Windsor.
Earlier, ex-PM Sir John Major said the Royal Family's shared grief was an "ideal opportunity" to mend any rifts.
And during a special service at Canterbury Cathedral, the Archbishop of Canterbury Justin Welby paid tribute to Prince Philip, saying that "for the Royal Family, as for every other, no words can reach into the depth of sorrow that goes into bereavement".
The archbishop, who is expected to lead the duke's funeral service at Windsor Castle on Saturday, said Prince Philip showed "a remarkable willingness to take the hand he was dealt in life and straightforwardly to follow its call, to search its meaning, to go out and on as sent to inquire and think, to trust and to pray".
Prince Andrew was joined by the Earl and Countess of Wessex and their daughter Lady Louise Windsor at a separate service at Windsor's Royal Lodge.
He said the Royal Family was grateful for all the "absolutely amazing tributes" to Prince Philip.
He added: "The Queen, as you would expect, is an incredibly stoic person.
"She described it as having left a huge void in her life but we, the family, the ones that are close, are rallying round to make sure that we're there to support her."
Speaking of his love for his father, Prince Andrew said: "He was so calm. If you had a problem, he would think about it.
"He was always somebody you could go to and he would always listen so it's a great loss.
"We've lost almost the grandfather of the nation. And I feel very sorry and supportive of my mother who's feeling it probably more than everybody else."
He added: "I know there is a huge amount of support, not just for her (the Queen) but for everybody as we go through this enormous change."
Prince Andrew stepped back from royal duties in 2019 after criticism of his ties to convicted sex offender Jeffrey Epstein intensified following a BBC interview.
The Earl of Wessex, the Queen's youngest son, said: "However much one tries to prepare oneself for something like this, it's still a dreadful shock.
"And we're still trying to come to terms with that. And it's very, very sad.
"But I have to say that the extraordinary tribute and the memories that everybody has had and been willing to share has been so fantastic."
The Countess of Wessex said the Queen was "thinking of others before herself".
Speaking to members of the congregation outside the chapel, Sophie said that Prince Philip's death was "very peaceful".
"It was right for him. It was so gentle. It was just like somebody took him by the hand and off he went.
"Very, very peaceful and that's all you want for somebody isn't it?"
She added: "I think it's so much easier for the person that goes than the people that are left behind."
Remembering Prince Philip's popularity on the Windsor estate, she said: "He always exchanged words with everybody because it didn't matter what anybody was doing in and around the estate here, and everywhere else – they all meant a lot to him and he always took a very personal interest in everything that they were doing.
"So they all have got stories to tell, and most of them are quite funny as well."
Meanwhile, the Prince of Wales paid tribute to his "dear papa" on Saturday, saying he and the Royal Family would miss him "enormously".
He said the duke, who died at Windsor Castle on Friday, aged 99, had given the "most remarkable, devoted service" to the Queen, the Royal Family, the country, and the Commonwealth.
BBC