Rare Nike trainers sell for more than £350,000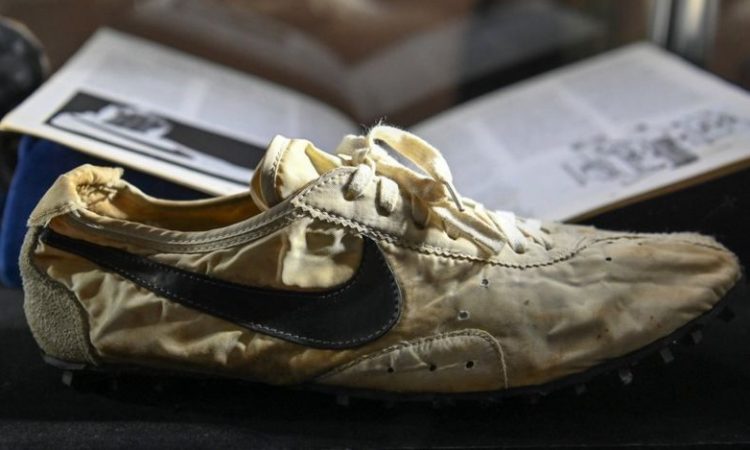 A pair of rare Nike trainers designed by the sportswear giant's co-founder has sold for a record-breaking $437,500 (£351,772).
They were the last shoes to sell in an auction of 100 pairs of trainers – from Adidas to Air Jordans – in New York.
The 1972 Nike Waffle Racing Flat Moon Shoe was expected to fetch $160,000.
But Canadian collector, Miles Nadal paid almost three-times that, having already forked out $850,000 for the other 99 pairs in the auction.
The Nike Waffle Moon Shoes were designed by Bill Bowerman, a track coach who co-founded Nike.
Just 12 pairs were hand-made, with a number being handed out to runners at the 1972 Olympic trials, and the pair being auctioned is thought to be the only one not to be worn.
Noah Wunsch, Sotheby's global head of e-commerce, said Mr Bowerman used a waffle iron to imprint the tread on the shoes.
The new owner of the shoes, Mr Nadal – who founded an investment firm, Peerage Capital – said he was thrilled at his purchase, calling the Moon Shoe a "true historical artefact in sports history and pop culture".
BBC