Tory leadership: Matt Hancock 'mulling over' pulling out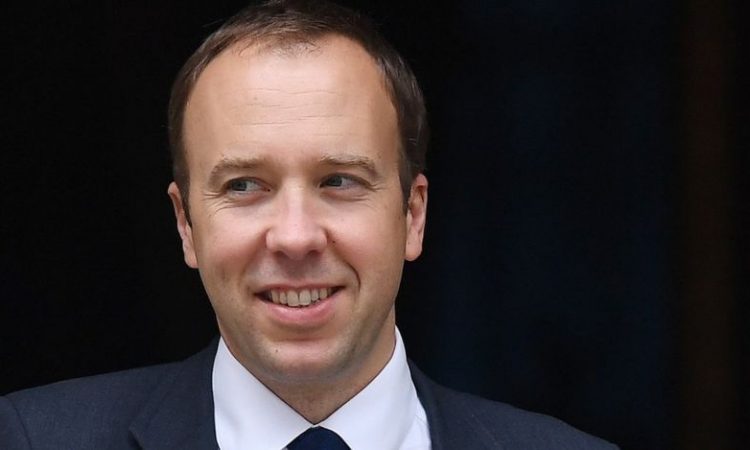 Matt Hancock is understood to be considering pulling out of the Tory leadership race, as the remaining contenders consider how best to challenge frontrunner Boris Johnson.
BBC political editor Laura Kuenssberg said the health secretary could make a decision within hours, after getting 20 votes in the first ballot of Tory MPs.
That put him in sixth place in the race, well behind Johnson on 114.
The two contenders left after more MPs' ballots will go to a party-wide vote.
Johnson received more than double the number of votes of his nearest rival – Foreign Secretary Jeremy Hunt – in Thursday's first ballot, putting him on course to secure one of those final spots.
Three contenders – Mark Harper, Andrea Leadsom and Esther McVey – were knocked out and it is n
ot clear to which candidates their supporters will transfer their votes.
Johnson, the former foreign secretary and London mayor, said he was "delighted" to win the first ballot but warned his campaign still had "a long way to go".
Further ballots are scheduled to take place next Tuesday, Wednesday and Thursday to whittle down the contenders until only two are left. The process could be speeded up if anyone drops out.
The final pair will be put to a vote among the 160,000 members of the Conservative Party from 22 June, with the winner expected to be announced about four weeks later.