Trade talks deadlock: United States blames China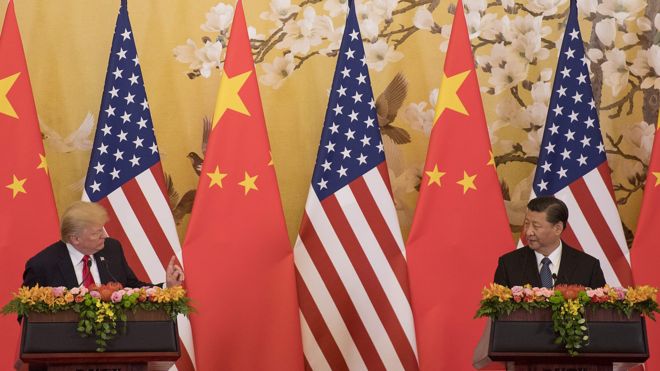 The US has said China is playing a "blame game," misrepresenting trade talks between the two countries.
In a statement, the Trump administration also accused China of "backpedalling" on trade agreements.
The comments come in response to Beijing's release of a paper blaming Washington for the setback in talks.
The US reignited the trade war last month by raising tariffs on billions of dollars worth of Chinese goods, prompting Beijing to retaliate.
The two countries have been in an escalating conflict over trade for the past year. The scope of the battle has expanded in recent months as Washington has tightened trade restrictions on Chinese telecoms giant Huawei.
Hopes for an imminent trade deal were shattered in May after the Trump administration more than doubled tariffs on $200bn (£157.9bn) of Chinese imports and threatened additional duties.
BBC