US census 2020: Trump retreats on citizenship question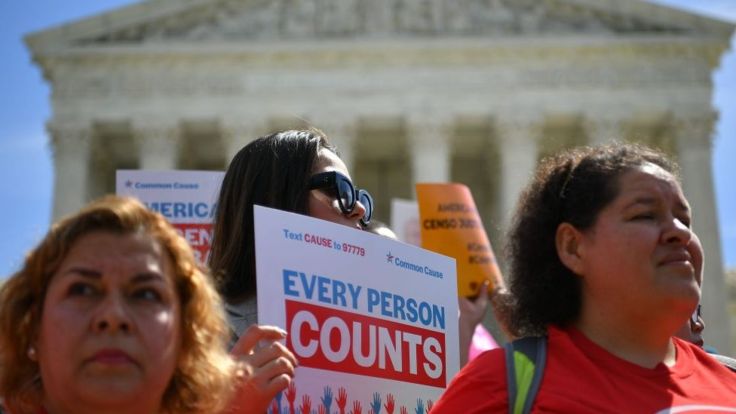 President Donald Trump will no longer pursue adding a question on citizenship to the 2020 US census questionnaire.
Instead, he said officials would obtain the information through an executive order for government agencies, as court challenges would have delayed a census.
The retreat follows a long fight over the inclusion of the question, which the Supreme Court blocked in June.
Critics called the question politically motivated and said it would lead to fewer immigrant households taking part.
The administration however had argued the question would bolster protections for minority voters.
Trump says his executive order will require government agencies to hand over documents regarding citizenship.
Kristen Clarke, president of the National Lawyers' Committee for Civil Rights Under Law, told the BBC she had concerns about Trump's plans.
The Supreme Court temporarily blocked the citizenship question in June, saying that the government's reason for including the question seemed "contrived", and it had not provided adequate justification for it.
BBC