US Democrats make final push ahead of Iowa votes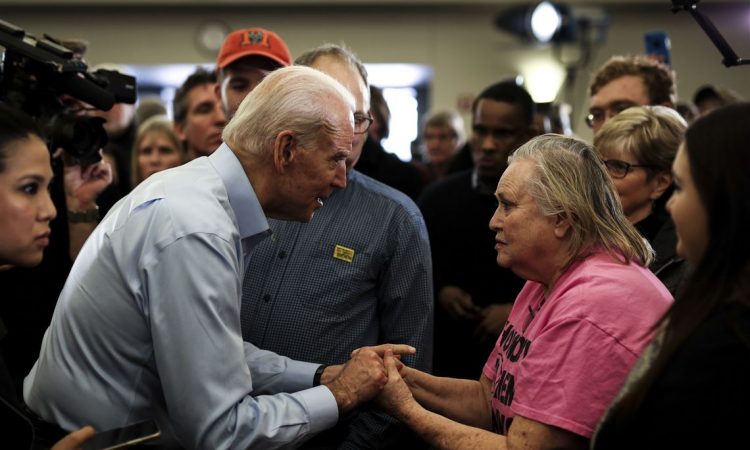 Democratic candidates raced across Iowa Sunday in a last-minute flurry of rallies and hand-shakes ahead of the state's nominating vote that marks the official start of the US presidential election season
Iowa has traditionally served as a vital launching point — or burial ground — for presidential hopefuls. But Monday's caucuses have created an air of suspense, with no clear frontrunner.
Leftist senator Bernie Sanders holds only a narrow lead over former vice president Joe Biden, among the field of several candidates feverishly criss-crossing the rural Midwestern state of three million people.
Three of the leading candidates seized on a brief break from their duties as jurors in the Senate impeachment trial of President Donald Trump in Washington to rush to Iowa before Monday's caucuses.
The senators — the self-styled democratic socialist Sanders, progressive Elizabeth Warren and moderate Amy Klobuchar — each had meet and greets and other events planned for Sunday after a Saturday that was just as hectic.
The impeachment trial — only the third in history of a US president — created an unprecedented situation by limiting the senators' ability to campaign in Iowa in the closing days before the state's presidential caucuses.
Sanders, Warren and Klobuchar have to return to Washington on Monday, along with Senator Michael Bennet who trails badly in the polls, for the trial's resumption.
Senate leaders have scheduled a vote for Wednesday that appears virtually certain to end in Trump's acquittal on the impeachment charges of abuse of power and contempt of Congress.
Sanders, at 78 the oldest of the Democratic hopefuls, says the stakes could not be higher in the November vote.
"We must defeat the most dangerous president in the modern history of America," the Vermont senator told a crowd of several thousand in Cedar Rapids.
Monday evening, at 7:00 pm (01H00 GMT Tuesday), the state's more than 600,000 registered Democrats are invited to take part in caucuses at about 1,700 venues — schools, theaters, churches — to publicly express their choice by standing under one candidate's banner.
As Democrats made their final pitches, Trump attacked the appearance of one of them, former New York mayor Michael Bloomberg, on what the president sees as his diminutive stature. Bloomberg is five foot eight inches (1.73 meters).
He said Bloomberg was pushing to be able to stand on a box during Democratic debates.
"Why should he be entitled to that? Really? Does that mean everybody else gets a box?" Trump said in a Fox News interview due to air just before the Super Bowl later Sunday.
At this late date, nearly one Iowa voter in two claimed to still be undecided.
In a home in Iowa City that Warren supporters were using as a base, people streamed in and out, looking for more posters to put up on lamp posts or in yards, or for lists of doors that still needed to be knocked on.
Ayana Elizabeth Johnson, a marine biologist, traveled all the way from New York to go to door for Warren.
"Having a good showing in Iowa is so important to build momentum," Johnson said.
Biden leads in nationwide surveys but trails Sanders in the latest Iowa polling.
Iowans take their politics seriously. They take their role as first-in-the-nation voters to heart, and often, even in the smallest cities, have the chance to meet candidates in person.
Their pick has a recent historical track record of going on to become the Democratic Party nominee.
AFP