US Economy: Trump plays down fears of US recession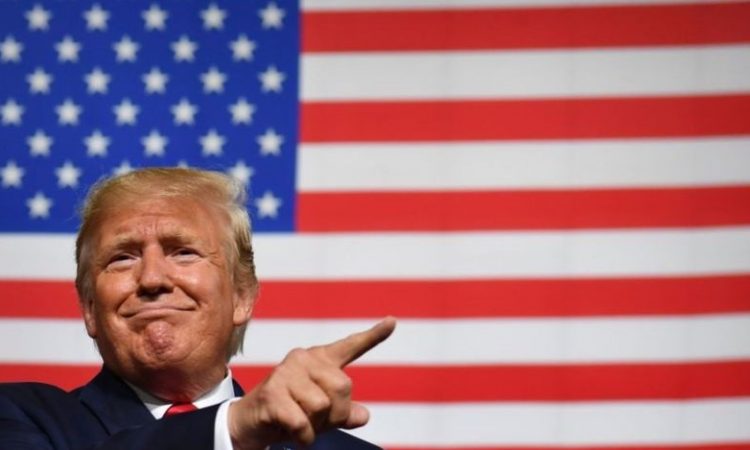 Donald Trump has tried to reassure markets about the risk of the US falling into a recession by saying the economy is doing "tremendously well".
The US president said he did not see a recession – usually defined as when an economy shrinks for two consecutive quarters.
White House economic adviser Larry Kudlow also said there was "no recession in sight".
Last week, financial markets indicated a recession could be on the way.
This is because it became cheaper for the US government to borrow for 10 years, rather than two.
This "inverted yield curve" often comes before a recession, or at least a significant slowdown in economic growth.
However, speaking to reporters on Sunday, Mr Trump said: "I don't see a recession. The world is in recession right now.
He pointed to last week's healthy profits from Walmart, the US retailer often described as the world's biggest, and pointed to a strong performance from US consumers.
His remarks came after Kudlow had told Fox News Sunday that the US economy remained "in pretty good shape".
Markets around the world were rattled last week by the movement in the bond markets, which also knocked stock markets.
On Wednesday last week, US stock markets fell by about 3% when the yield curve inverted, although they had recovered lost ground by the end of the week.
BBC