US election 2020: More Republicans back giving Biden briefings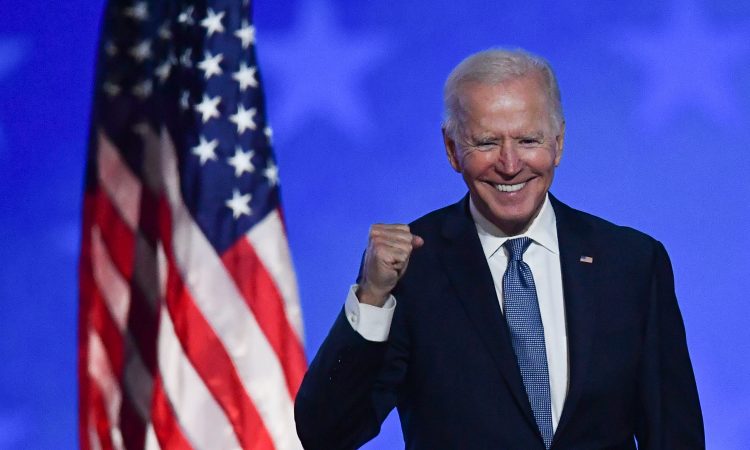 A small but growing number of Republicans are backing calls for President-elect Joe Biden to be given daily intelligence briefings.
Lindsey Graham, a key Trump ally, was among those saying Mr Biden should get the secret presidential memo, as is usual with incoming presidents.
But most Republicans in Congress are standing by Donald Trump in refusing to acknowledge Mr Biden's victory.
The result was called by US media last weekend but some counting continues.
Donald Trump has launched a slew of legal challenges claiming widespread electoral fraud, although his team has yet to provide any evidence.
On Thursday, the Democrats' House Speaker Nancy Pelosi said the "absurd circus" meant the coronavirus pandemic was being neglected, and she and other top Democrats urged Republicans to "accept reality".
Democratic Senator Chris Coons told CNN some Republicans had been asking him to congratulate Mr Biden on their behalf because they did not feel able to do so publicly.
Senator Graham was among those saying Mr Biden should get the top secret daily document the president is given. Chuck Grassley, John Cornyn and John Thune agreed, although House Minority Leader Kevin McCarthy said Mr Biden was "not president right now" and should wait.
The Democratic Senate minority leader Chuck Schumer said they were "deliberately casting doubt on our elections for no other reason but fear of Donald Trump".
Capitol Hill reporters say Republican lawmakers are anxious not to alienate the Trump base, given that the president just won more votes than any incumbent, even though he is projected to lose.
Party bigwigs are also said to be hoping that Mr Trump will help campaign for two Senate run-off elections in January in Georgia that will decide whether Republicans retain control of the upper chamber.
Mr Biden is 5.2 million votes ahead of Mr Trump – about 3.4% – and has enough electoral votes needed in the state-by-state Electoral College to take the presidency.
President Trump has kept a low key public profile since the election, but continues to fire off tweets questioning ballot counting in a number of states that are close.
There are also reports Mr Trump has told friends he wants to start a digital media company to undermine the conservative-friendly network Fox News, whose full support he now feels to be lacking.
On Thursday he spoke with Pope Francis, who offered Mr Biden his "blessings and congratulations". Mr Biden will be only the second Roman Catholic president of the US.
Mr Biden has continued to call other world leaders and other important figures as he presses ahead with preparations to assume the presidency.
He has picked veteran political operative Ron Klain to be White House chief of staff.
Mr Klain has served as a top aide to Mr Biden since the 1980s in the Senate and later when he was vice-president.
The White House chief of staff manages the president's daily schedule and is often described as his gatekeeper.
BBC