US House Democrats announce two impeachment charges against Trump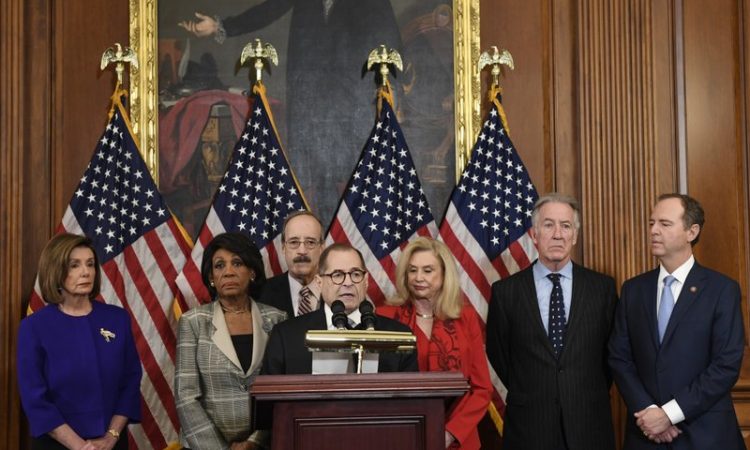 Democrats unveiled two articles of impeachment against Donald Trump on Tuesday in a momentous step asserting that the US president abused his office and deserved to be removed.
If the charges — abuse of power and obstruction of Congress — are approved by the House of Representatives in a vote expected next week, it would make Trump the third US leader ever impeached and placed on trial in the Senate.
An angry Trump dismissed the charges as "ridiculous" but Democrats insisted presidents were not untouchable.
"We must be clear: No one, not even the president, is above the law," said House Judiciary Committee Jerry Nadler.
"When he betrays that (public) trust and puts himself before country, he endangers the constitution, he endangers our democracy and he endangers our national security."
Trump is alleged to have wielded the power of the presidency for personal and political gain by pressuring Ukraine to interfere in the 2020 US election.
The Democrats submitted their articles of impeachment in a formal House resolution, which is expected to be voted out of the Judiciary Committee this week before heading to a full House vote.
The articles laid out the Democrats' case that Trump committed "high crimes and misdemeanors," warning that he would "remain a threat to the Constitution" if allowed to stay in office.
Trump maintained a fighting posture by blasting the "ridiculous" process and renewing his familiar claim that he is the victim of a "witch hunt."
AFP